Shipwreck Hunting
I was 6 years old the first time I ventured out into Lake Superior in an inflatable boat in search of a shipwreck with my father. Eight years later, I was steering the boat at the moment of the disovery of the Onoko, and I have participated in several other shipwreck hunts with my father and a team of kindred spirits. We launched expeditions to Newfoundland in 2010, 2012 and 2014 in search of U-656, the first German U-boat sunk by U.S. forces in WWII.
Shipwreck hunting is the ultimate in sleuthing blending historical research and monotonous weeks on the water.  It takes a special breed of person to invest so much personal time and money in search of prey that when caught only offers more of a drain on personal time and money. We do not hunt for gold or silver. Our reward is the satisfaction of a mystery solved and the excitement of visiting an undisturbed time capsule.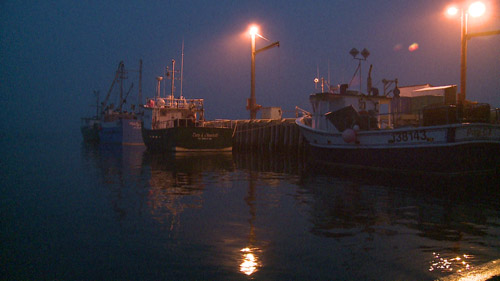 Fishing boats docked in Trepassey harbor early in the morning as we are preparing for a 3-hour ride to the U-656 search area. Photo by Jarrod Eliason.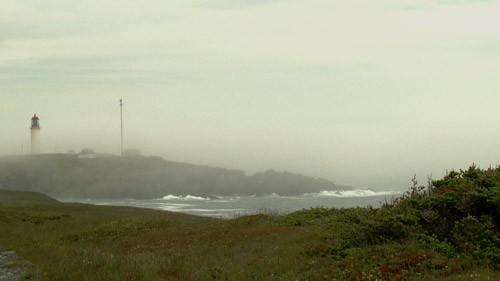 Cape Race lighthouse in the fog. Photo by Jarrod Eliason. Cape Race and Mistaken Point are two landmarks noted on a photo taken by Truett Hawley seconds after the U-656 was attacked by a Lockheed Hudson captained by William Tepuni. An oil slick was still rising from the site the next day and a bearing was provided to Cape Race along with an estimated distance. My father and I had the privilege of meeting and interviewing Truett Hawley in 2015. Coincidentally, the wireless station at Cape Race was the first to receive the distress calls from the Titanic.